My body is my maste & my baby
Welcome, I am Bea Fórizs, physiotherapist and contact improvisation dancer from Hungary, mother of two children and navigating through life together with Cristof Jellinek.
Sometimes people think that a physiotherapist must be the master of the physical issues, and a dancer must be the master of movements. The dance taught me the opposite. My body is my master and I acknowledge your body as your master. My aim is to share a concept of how to move and exercise in a way that is easy to apply for anybody – not only in the context of physical regeneration, but much more.
I also like to see my body as my baby, and my children as my teachers. During the last years I noticed how the way I use my muscles are reflecting my parenting- and communication-style and vice versa. My body helps me to see weather I react or respond, move and act from release and peace or from tension and pressure.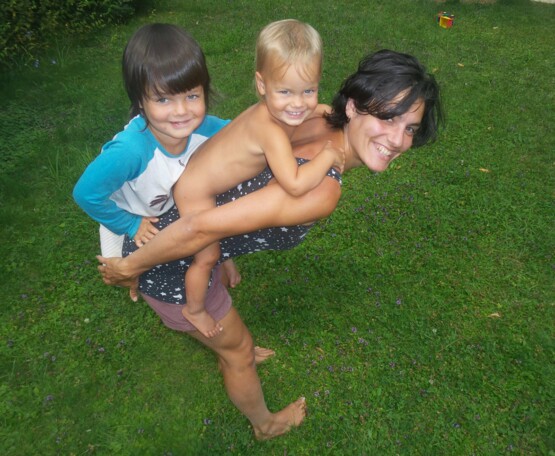 Passionate to move free and light
For me to be the mother, partner and the woman I want to be, I need to experience freedom. I'm passionate to move free and light, experiment and discover the wisdom of life through nurturing movements, natural food, and nature around and in us. Allowing my motions and emotions to engage together creates alignment and balance in and around me.
Mind'N'Core method supports you to listen to your body, and master your movements. Despite all of our kind efforts, family life is sometimes like circus – chaotic, funny, scary, surprising etc… Children create chances for us to choose how we respond and they get the chance to choose who they want to be inspired by. If you join to Flip-Flow Family impro sessions you will taste the power of failing, playing, paying attention. Practise to observe before you serve, connect before you correct and enjoy the present of presence.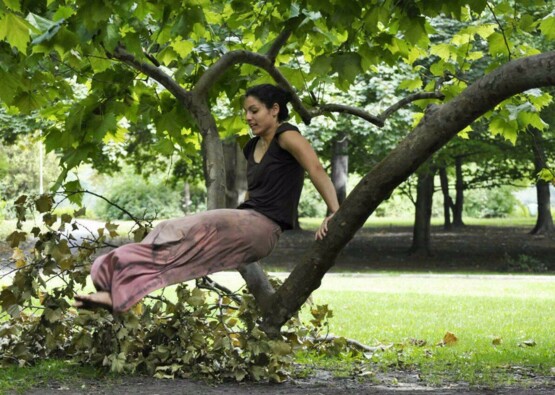 Summer-Retreat-Week
We are especially looking forward to get to know you better at our Summer-Retreat-Week where we share our colourful and diverse offers in the beautiful village Weyregg directly at the lake Attersee.
The relaxing program-schedule of Mind'N'Core, Flip Flow and Qi-Gong-Contact-Impro-Dance and Permaculture-Inpur & -Practise in combination with the cosy holiday-routine of swimming, excursions, preparing and eating food (vegan, including wild-herbs and raw-food) opens the opportunity to develop, experience and integrate the qualities together with us and other participants also inbetween the structurized sessions.